Day 15 & 16 - TrikeProp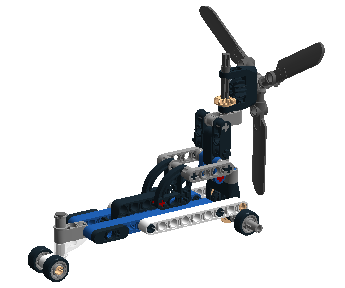 An enhancement of the FunCar. Now it is powered by a air-screw.
Remove some parts from the FunCar
This model is build out of the FunCar so build the FunCar first, but before you can continue a few parts must be removed and be added later again. Follow the displayed steps to remove some parts from the FunCar: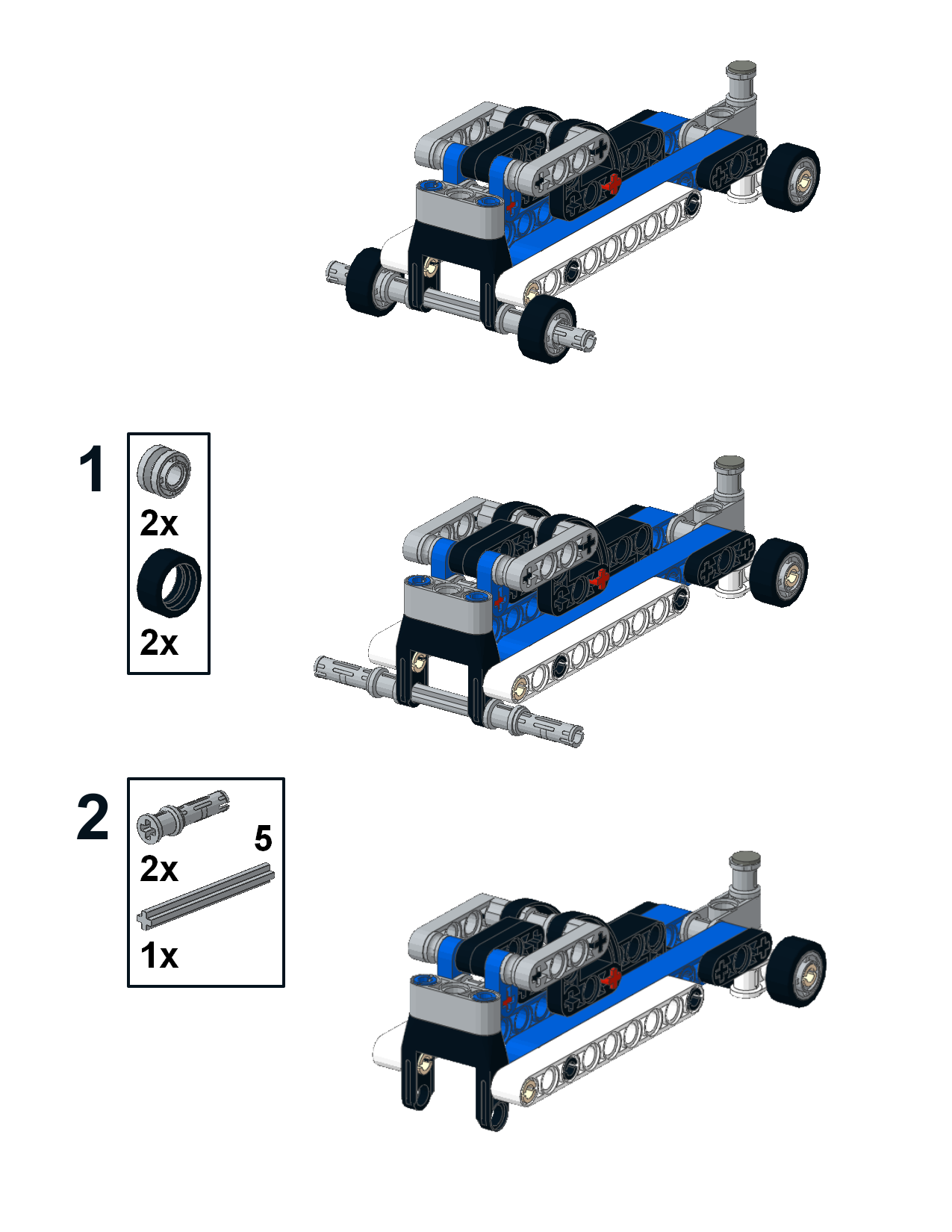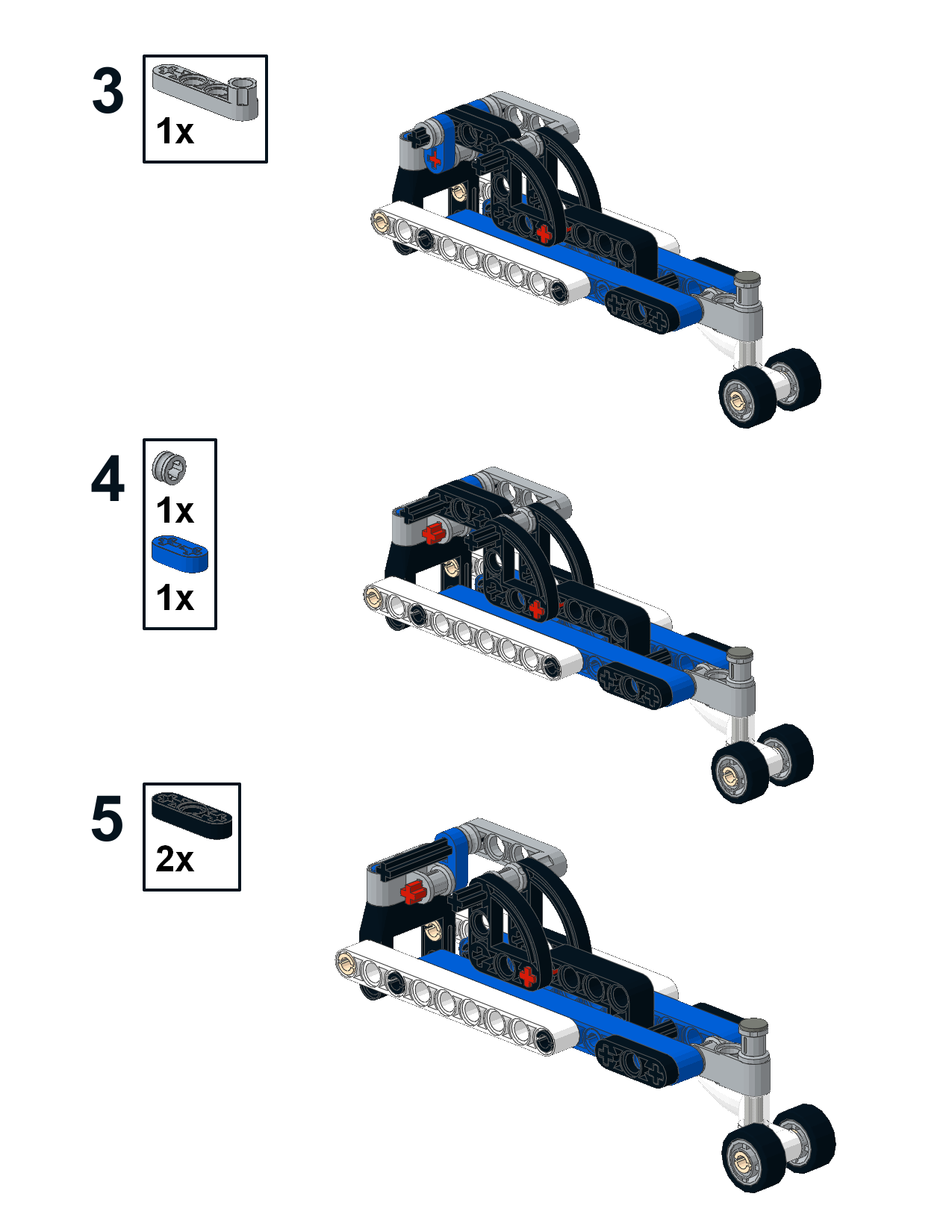 Part List
This are the parts additionally needed to the parts of the FunCar.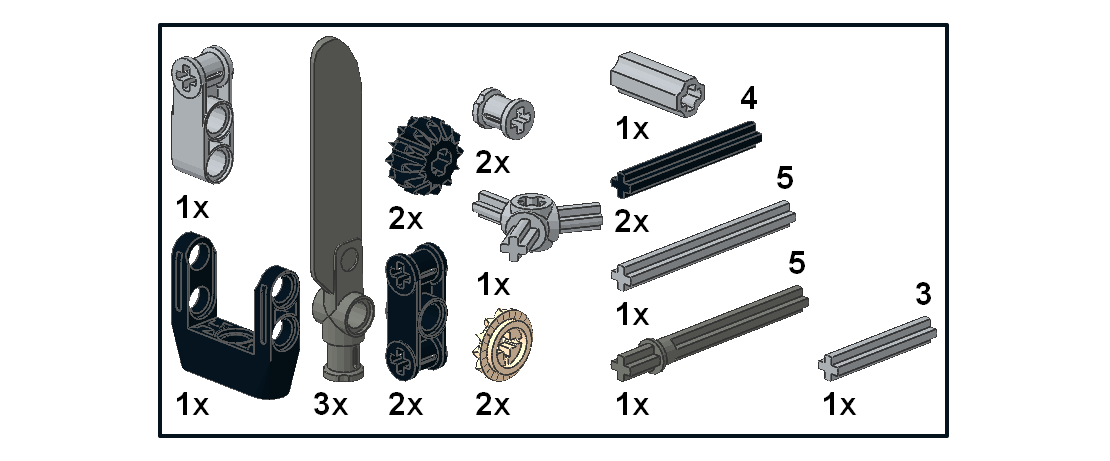 Instruction
After the parts are removed, you can start adding the additional functionality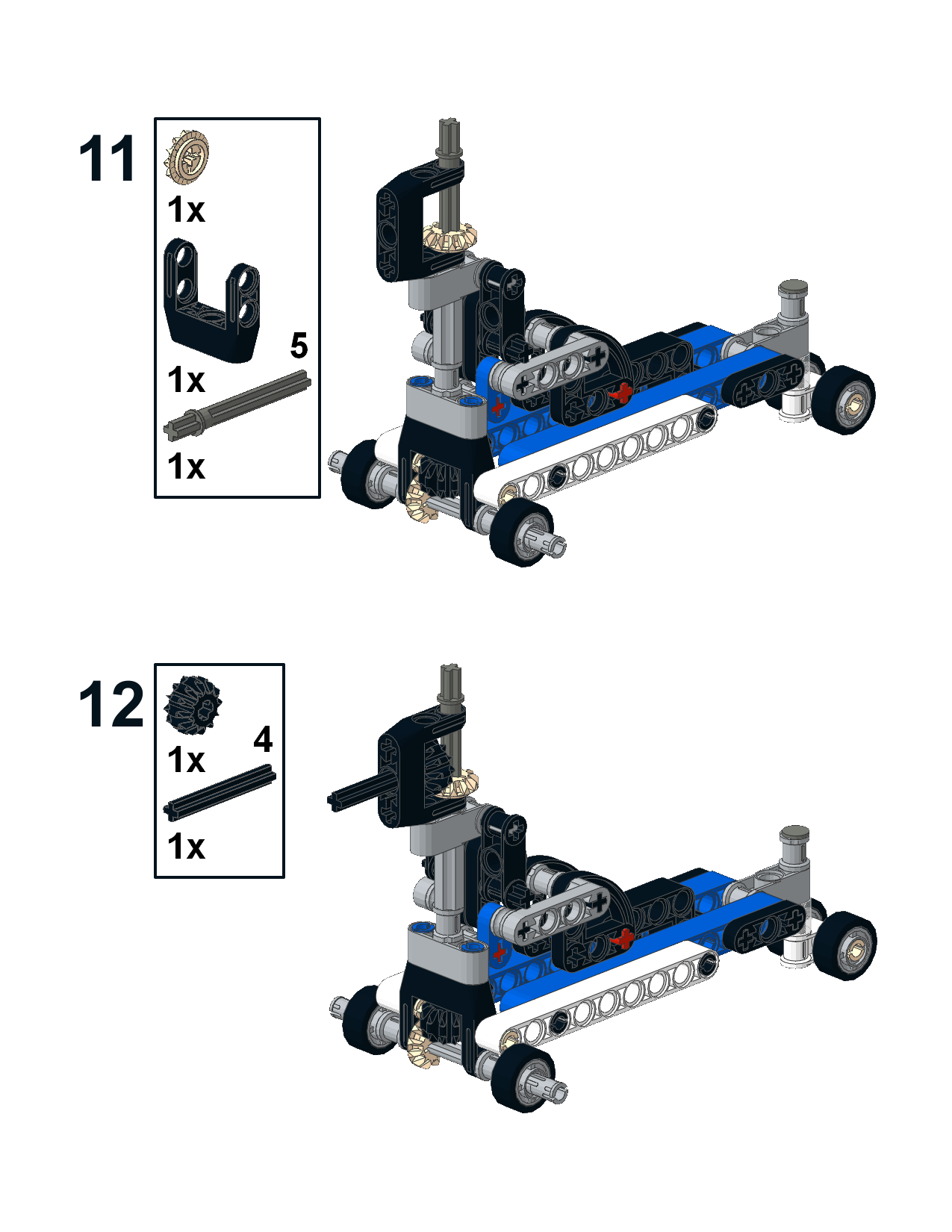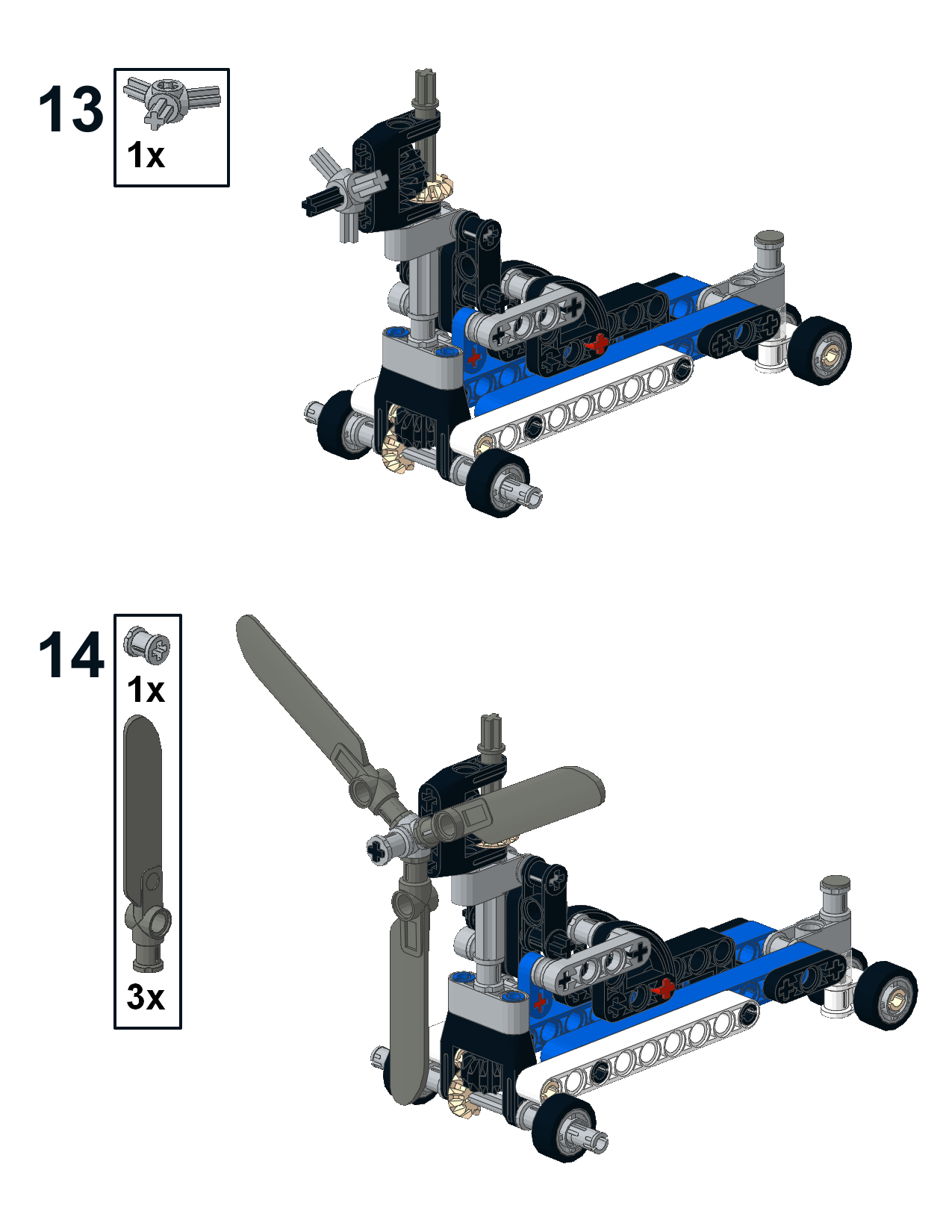 Also as PDF available. (for private use only - no selling permitted!)